Caring for someone with Autism Spectrum Disorder (ASD) can be challenging. But don't worry; there are autism treatment options in Glendale, AZ, to help you. While there's no cure for autism, there are interventions that can reduce symptoms and improve daily living skills. Applied Behavior Analysis (ABA) therapy is one of the most widely accepted treatments. It's a scientific technique that helps individuals with ASD and other developmental disabilities. ABA therapy uses conditioning to change behaviors and aims to increase positive behaviors while decreasing negative ones. LeafWing Center provides ABA therapy in Glendale, AZ, and other locations in western Arizona. Let us help you and your loved one with autism.
Who provides autism treatment in Glendale, AZ?
If you're a Glendale family dealing with the challenges of autism, LeafWing Center has the perfect ABA therapy program for you. Our dedicated team of experts in Glendale is ready to help improve your child's behavior and social skills, making playtime, learning, and sharing a breeze. You don't have to face this alone – let LeafWing Center be your guiding light.
Parents and families need access to autism treatment resources that are comprehensive and intensive. The sooner you start an individualized treatment plan, the sooner you'll see results. Measurement and monitoring are essential at every step. At the LeafWing Center, we assess every child thoroughly and create a personalized plan. That's why so many Glendale families trust our autism treatment resources.
How to get started with Leafwing Center's autism treatment in Glendale, AZ
Discover the transformative power of ABA therapy at LeafWing Center, your go-to autism treatment center nestled right here among the vibrant streets of Glendale, AZ! Our cutting-edge program is designed to unlock the hidden potential within individuals diagnosed with autism, equipping them with the essential skills needed to thrive harmoniously within their environment, whether at home, school, or out and about exploring the wonderful Glendale community! Say goodbye to tantrums, aggression, and self-injurious behaviors (SIB), as our ABA-based interventions work wonders to address these challenges head-on, paving the way for a brighter future! And that's not all – we're here to support you every step of the way, providing comprehensive training to parents and caregivers and ensuring that our impact extends far beyond our center's doors! Join us on this incredible journey and watch as your loved one's true potential blossoms before your very eyes!
Contact LeafWing Center to schedule an assessment for autism treatment. Once the assessment is done and funding is approved for ABA services, a dedicated team will be assigned to your child. This team will consist of a Supervisor and a group of skilled Behavior Technicians. Before each month begins, you will receive a personalized schedule of services. But wait, there's more! Your ABA provider will go the extra mile and reach out to you to determine your availability and create a schedule that perfectly suits your loved one's needs.
Insurance coverage for autism treatment in Glendale, AZ
At the LeafWing Center, we have formed partnerships with various insurance providers who understand the importance of autism treatment. We proudly accept insurance coverage from many providers, and the list keeps growing! Here are just a few of the fantastic insurance providers we currently work with:
Aetna
Ambetter from Arizona Complete Health
Anthem Blue Cross of California
Banner-University Family Care
Beacon Health Options
Beacon Health Strategies
Care1st Health Plan
CIGNA
Cigna Healthcare of AZ (HMO)
Comprehensive Care Corp./Advanzeon Solutions Incorporated
Comprehensive Behavioral Care Incorporated
Health Choice Arizona
Health Plus aka Multiplan
Imperial Insurance Companies, Inc. (HMO)
Magellan
Magna Care aka Multiplan
Medica
MHN Managed Health Network Incorporated
Molina Healthcare of California
Magna Care aka Multiplan
Managed Health Network Incorporated aka MHN
Medica
Medica Community Health Plan (HMO)
Meritain Health
Mercy Care
Molina Healthcare
Optum UBH
Optum Health Behavioral Solutions
Oscar Health Plan, Inc. (HMO)
Pacific Care Behavioral Health
SCS-UBH aka Optum/UBH
United Behavioral Health (UBH)
United Medical Resources
United Health Care (UHC)
United Health Care of Arizona, Inc. (HMO)
United Health Care Community Plan
Windstone Behavioral Health
We're here to assist you in discovering if your insurance covers our ABA therapy services. Let's work together to find out!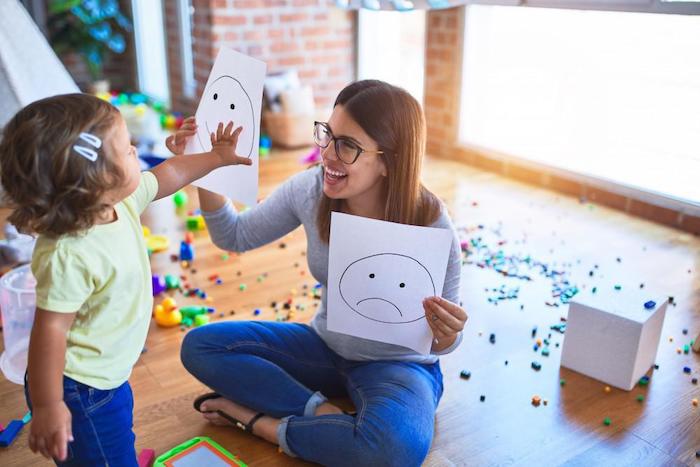 Autism treatment and initial assessments in Glendale, AZ
In skill acquisition programs, a child's skills are assessed initially. We focus on critical areas like communication, self-help, social, and motor skills. Once we identify the skills to be taught, we develop goals for each. Then, we use ABA-based techniques to teach these essential skills. We aim to create a therapy program that teaches the skills and helps the child maintain them over time. We want the child to perform the learned behaviors even without ongoing training. Additionally, we aim for generalization, where the child can apply the learned behaviors in different situations. These concepts are crucial in our Glendale, AZ, autism treatment program.
Social communication and interaction
A child or adult with autism spectrum disorder may have the following problems with social interaction and communication skills:
Fails to respond to his or her name or appears not to hear you at times
Resists cuddling and holding and seems to prefer playing alone, retreating into his or her world
Has poor eye contact and lacks facial expression
Doesn't speak or has delayed speech, or loses previous ability to say words or sentences
Can't start a conversation or keep one going, or only starts one to make requests or label items
Speaks with an abnormal tone or rhythm and may use a singsong voice or robot-like speech
Repeats words or phrases verbatim but doesn't understand how to use them
Doesn't appear to understand simple questions or directions
Doesn't express emotions or feelings and appears unaware of others' feelings
Doesn't point at or bring objects to share interest
Inappropriately approaches a social interaction by being passive, aggressive, or disruptive
Has difficulty recognizing nonverbal cues, such as interpreting other people's facial expressions, body postures, or tone of voice
In behavior management, we start by figuring out why challenging behaviors happen. Then, we create a therapy program based on ABA principles. This program reduces challenging behaviors and teaches the child a better way to behave. For example, if a child throws a tantrum when they can't have a specific item, we teach them to accept or find an alternative. But there's a limit to offering alternatives. Sometimes, a 'no' means 'no,' and the tantrum must run its course. It will be challenging for parents or caregivers, but research shows that challenging behaviors can improve with time and consistent application of an ABA-based program.
Getting to know your Glendale, AZ, autism treatment team
At Leafwing Center, we prioritize the comfort and satisfaction of our learners, their families, and caregivers with their Glendale autism treatment therapy team. Building a solid rapport is crucial for therapy success, especially in the early stages. Our dedicated staff aims to establish a positive relationship with your loved one. This connection is meaningful initially and should be maintained throughout the program. During the first few weeks of ABA therapy, we focus on play and conversation to create a comfortable and enjoyable environment for your child. Our Behavior Technicians ensure your child has fun and associates positive experiences with them. This approach enhances learning rates and leads to more desirable outcomes.
Prepare for a dynamic and interactive experience with your Glendale ABA therapy team! Our excellent Supervisor will go above and beyond to address all your questions and goal preferences. Oh, and guess what? With your green light, our Supervisor may even reach out to your child's other fantastic service providers (speech therapists, school teachers, you name it!) for epic care coordination. Together, we'll all be rocking and rolling towards those goals!
Autism treatment in Glendale, AZ: What to expect
Our ABA therapy program in Glendale, AZ, mirrors any of our programs regardless of location. We offer services in Glendale to make it convenient for the parents or caregivers to ensure consistency in treatment for the learner.
ABA therapy is adaptable to meet the needs of each unique person
Therapy can be offered in multiple settings – at home, at school, and in the community
Teaches practical skills that have application in everyday life
Can be offered either in one-to-one or group instruction
Our Glendale, AZ, autism treatment team will create an individualized program best to meet the needs of your child with autism
Your child's future can be bright and fulfilling, no matter where they are on the autism spectrum. Treating autism early increases the chances of positive results. The first step is getting a diagnosis, and then you can build a relationship with our team of qualified professionals at LeafWing Center. We'll guide your family through any challenges you may face. Our individualized approach ensures your loved one is prepared for any social setting. Every child and family is unique, so we'll create a personalized treatment plan based on Applied Behavior Analysis (ABA) that fits your needs. For more information, don't hesitate to get in touch with your Board Certified Behavior Analyst (BCBA) or email us at info@leafwingcenter.
Related Glossary Terms
Frequently asked questions about ABA therapy
What is ABA Therapy used for?
ABA-based therapy can be used in a multitude of areas. Currently, these interventions are used primarily with individuals living with ASD; however, their applications can be used with individuals living with pervasive developmental disorders as well as other disorders. For ASD, it can be used in effectively teaching specific skills that may not be in a child's repertoire of skills to help him/her function better in their environment whether that be at home, school, or out in the community.  In conjunction with skill acquisition programs, ABA-based interventions can also be used in addressing behavioral excesses (e.g., tantrum behaviors, aggressive behaviors, self-injurious behaviors). Lastly, it can also be utilized in parent/caregiver training.
In skill acquisition programs, a child's repertoire of skills is assessed in the beginning phase of the services in key adaptive areas such as communication/language, self-help, social skills, and motor skills as well.  Once skills to be taught are identified, a goal for each skill is developed and then addressed/taught by using ABA-based techniques to teach those important skills. Ultimately, an ABA-based therapy will facilitate a degree of maintenance (i.e., the child can still perform the learned behaviors in the absence of training/intervention over time) and generalization (i.e., the learned behaviors are observed to occur in situations different from the instructional setting).  These two concepts are very important in any ABA-based intervention.
In behavior management, the challenging behaviors are assessed for their function in the beginning phase of the services. In this phase, the "why does this behavior happen in the first place?" is determined. Once known, an ABA-based therapy will be developed to not just decrease the occurrence of the behavior being addressed, but also teach the child a functionally-equivalent behavior that is socially-appropriate.  For example, if a child resorts to tantrum behaviors when she is told she cannot have a specific item, she may be taught to accept an alternative or find an alternative for herself. Of course, we can only do this up to a certain point—the offering of alternatives.  There comes a point when a 'no' means 'no' so the tantrum behavior will be left to run its course (i.e., to continue until it ceases).  This is never easy and will take some time for parents/caregivers to get used to, but research has shown that over time and consistent application of an ABA-based behavior management program, the challenging behavior will get better.
In parent training, individuals that provide care for a child may receive customized "curriculum" that best fit their situation.  A typical area covered in parent training is teaching responsible adults pertinent ABA-based concepts to help adults understand the rationale behind interventions that are being used in their child's ABA-based services.  Another area covered in parent training is teaching adults specific skill acquisition programs and/or behavior management programs that they will implement during family time.  Other areas covered in parent training may be data collection, how to facilitate maintenance, how to facilitate generalization of learned skills to name a few.
There is no "one format" that will fit all children and their families' needs. The ABA professionals you're currently working with, with your participation,  will develop an ABA-based treatment package that will best fit your child's and your family's needs. For more information regarding this topic, we encourage you to speak with your BCBA or reach out to us at [email protected].
Who Can Benefit From ABA Therapy?
There is a common misconception that the principles of ABA are specific to Autism. This is not the case. The principles and methods of ABA are scientifically backed and can be applied to any individual. With that said, the U.S. Surgeon General and the American Psychological Association consider ABA to be an evidence based practice. Forty years of extensive literature have documented ABA therapy as an effective and successful practice to reduce problem behavior and increase skills for individuals with intellectual disabilities and Autism Spectrum Disorders (ASD). Children, teenagers, and adults with ASD can benefit from ABA therapy. Especially when started early, ABA therapy can benefit individuals by targeting challenging behaviors, attention skills, play skills, communication, motor, social, and other skills. Individuals with other developmental challenges such as ADHD or intellectual disability can benefit from ABA therapy as well. While early intervention has been demonstrated to lead to more significant treatment outcomes, there is no specific age at which ABA therapy ceases to be helpful.
Additionally, parents and caregivers of individuals living with ASD can also benefit from the principles of ABA. Depending on the needs of your loved one, the use of specified ABA techniques in addition to 1:1 services, may help produce more desirable treatment outcomes. The term "caregiver training" is common in ABA services and refers to the individualized instruction that a BCBA or ABA Supervisor provides to parents and caregivers. This typically involves a combination of individualized ABA techniques and methods parents and caregivers can use outside of 1:1 sessions to facilitate ongoing progress in specified areas.
ABA therapy can help people living with ASD, intellectual disability, and other developmental challenges achieve their goals and live higher quality lives.
What does ABA Therapy look like?
Agencies that provide ABA-based services in the home-setting are more likely to implement ABA services similarly than doing the same exact protocols or procedures. Regardless, an ABA agency under the guidance of a Board-Certified Behavior Analyst follows the same research-based theories to guide treatment that all other acceptable ABA agencies use.
ABA-based services start with a functional behavior assessment (FBA). In a nutshell, a FBA assesses why the behaviors may be happening in the first place. From there, the FBA will also determine the best way to address the difficulties using tactics that have been proven effective over time with a focus on behavioral replacement versus simple elimination of a problem behavior. The FBA will also have recommendations for other relevant skills/behaviors to be taught and parent skills that can be taught in a parent training format to name a few. From there, the intensity of the ABA-based services is determined, again, based on the clinical needs of your child. The completed FBA is then submitted to the funding source for approval.
One-on-one sessions between a behavior technician and your child will start once services are approved. The duration per session and the frequency of these sessions per week/month will all depend on how many hours your child's ABA services have been approved for—usually, this will be the number recommended in the FBA. The sessions are used to teach identified skills/behaviors via effective teaching procedures. Another aspect of ABA-based services in the home-setting is parent training. Parent training can take many forms depending on what goals have been established during the FBA process. The number of hours dedicated for parent training is also variable and solely depends on the clinical need for it. If a 1:1 session is between a behavior technician and your child, a parent training session or appointment is between you and the case supervisor and with and without your child present, depending on the parent goal(s) identified. Parent training service's goal is for you to be able to have ample skills/knowledge in order for you to become more effective in addressing behavioral difficulties as they occur outside of scheduled ABA sessions. Depending on the goals established, you may be required to participate in your child's 1:1 sessions. These participations are a good way for you to practice what you have learned from the case supervisor while at the same time, having the behavior technician available to you to give you feedback as you practice on those new skills.
As mentioned in the beginning, no two ABA agencies will do the same exact thing when it comes to providing ABA services; however, good agencies will always base their practice on the same empirically-proven procedures.
How do I start ABA Therapy?
In most cases, the first item required to start ABA therapy is the individual's autism spectrum disorder (ASD) diagnosis report. This is typically conducted by a doctor such as a psychiatrist, psychologist, or a developmental pediatrician. Most ABA therapy agencies and insurance companies will ask for a copy of this diagnosis report during the intake process as it is required to request an ABA assessment authorization from the individual's medical insurance provider.
The second item required to start ABA therapy is a funding source. In the United States, and in cases where Medi-Cal or Medicare insurances are involved, there is a legal requirement for ABA services to be covered when there is a medical necessity (ASD diagnosis). Medi-Cal and Medicare cover all medically necessary behavioral health treatment services for beneficiaries. This typically includes children diagnosed with ASD. Since Applied Behavior Analysis is an evidence based and effective treatment for individuals with ASD, it is considered a covered treatment when medically necessary. In many cases, private insurance will also cover ABA services when medically necessary, however in these cases, it is best to speak directly with your medical insurance provider to determine the specifics of the coverage and to ensure that ABA is in fact, a covered benefit. Additionally, some families opt to pay for ABA services out-of-pocket.
The next step to starting ABA therapy is to contact an ABA provider whom you are interested in working with. Depending on your geographic location, ABA agencies exist in many cities across the United States. Your insurance carrier, local support groups, and even a thorough online search can help you find reputable and properly credentialed ABA agencies near you. Our organization, LeafWing Center, is based in southern California and is recognized for aiding people with ASD achieve their goals with the research based on applied behavior analysis.
Once you have identified the ABA provider with whom you wish to work, they should help you facilitate the next steps. These will include facilitating paperwork and authorizations with your funding source. Once the assessment process begins, a BCBA (Board Certified Behavior Analyst) or qualified Program Supervisor should get in contact with you to arrange times in which interviews with parents/caregivers and observations of your loved one can be conducted. This will help in the process of gathering important clinical information so that with your collaboration, the most effective treatment plans and goals can be established for your loved one. This process is referred to as the Functional Behavior Assessment (FBA) and is elaborated on in different blog posts on our website. With regard as to what can be expected once ABA therapy begins, please read our blog post titled: When You Start an ABA program, What Should You Reasonably Expect from Your Service Provider?
Powered by HTML5 Responsive FAQ
Was this helpful?
Let us know if you liked the post. That's the only way we can improve.
https://leafwingcenter.org/wp-content/uploads/2021/03/aba-therapy-playtime.jpg
467
700
Leafwing Center
https://leafwingcenter.org/wp-content/uploads/2018/02/lw_logo-web-2-300x105.png
Leafwing Center
2023-10-16 16:16:10
2023-10-16 16:16:10
Autism Treatment in Glendale, AZ